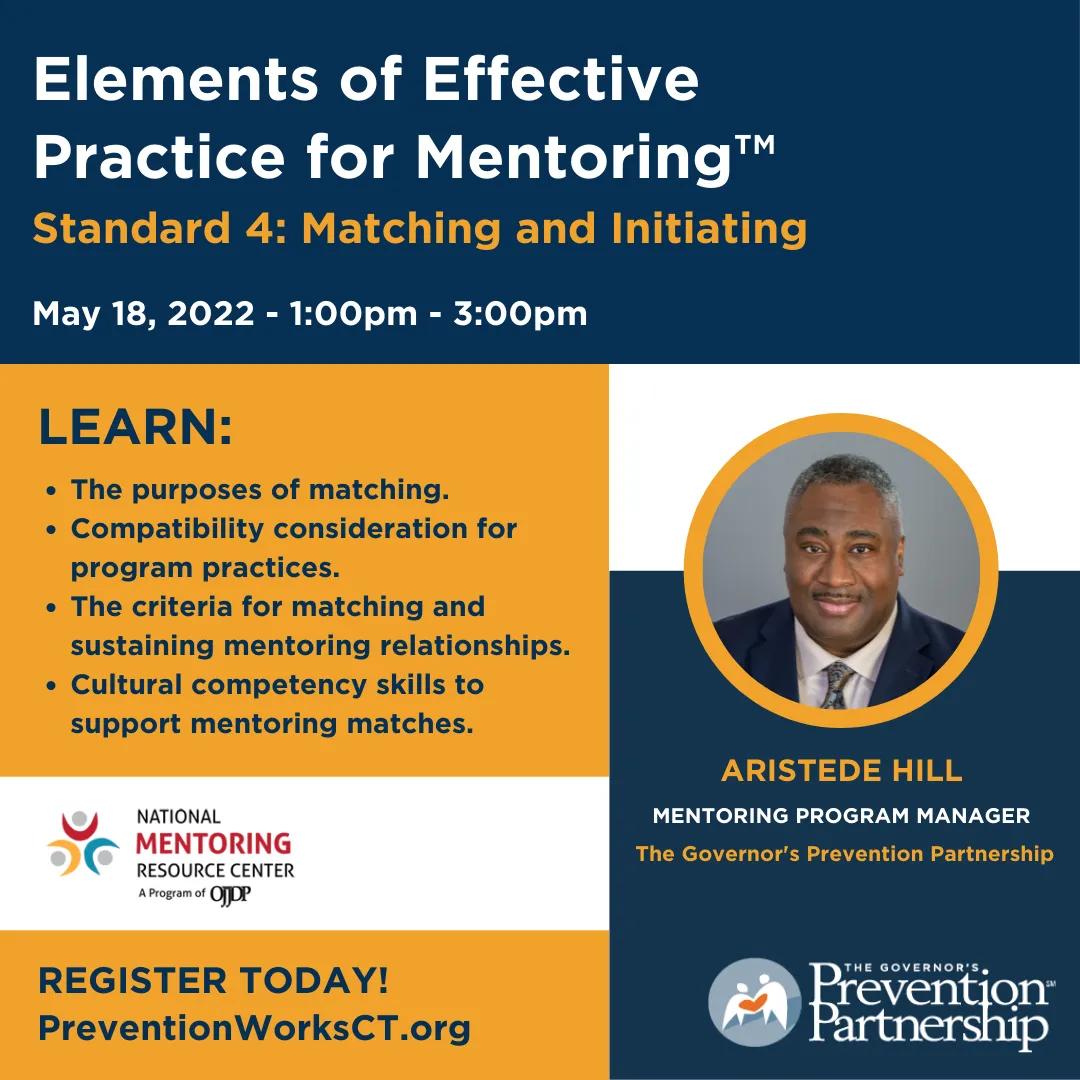 Elements of Effective Practice for Mentoring™ Standard 4: Matching and Initiating
Creating an effective and enduring mentoring relationship begins with the matching of a mentor and mentee and formally establishing the mentoring relationship. Mentoring programs should have a comprehensive plan for matching and initiating mentoring relationships that address all the Benchmarks of this Standard.
Learning Objectives:
Describe the purposes of matching.
Define compatibility considerations for program practices.
Identify criteria for matching and sustaining mentors/mentees
Apply cultural competency skills in support of the mentor, mentees, and their family.
Recording Notice
This event will be recorded for hosting on our website and potential further use. By registering for this webinar, you are consenting to be included in this webinar recording.