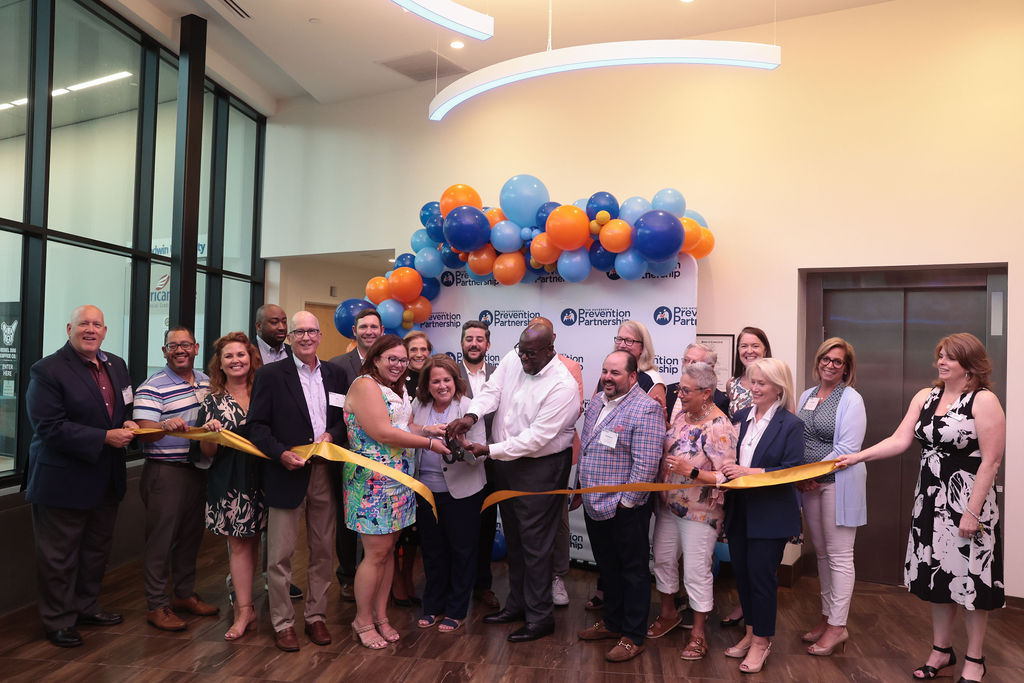 EAST HARTFORD, CT (08/15/2023) –  
The Governor's Prevention Partnership is thrilled to announce the opening of its new main office at 361 Main Street, a space that reflects the modern, streamlined approach of the organization. The opening party took place on Tuesday, August 8th, and marked a significant step in the Partnership's ongoing efforts to build statewide capacity to promote the overall well-being of Connecticut's future workforce. 
"The office is a lively and vibrant space, reflecting the vibrance of Connecticut's youth and our commitment to their future," said Kelly Juleson, Co-President of The Governor's Prevention Partnership.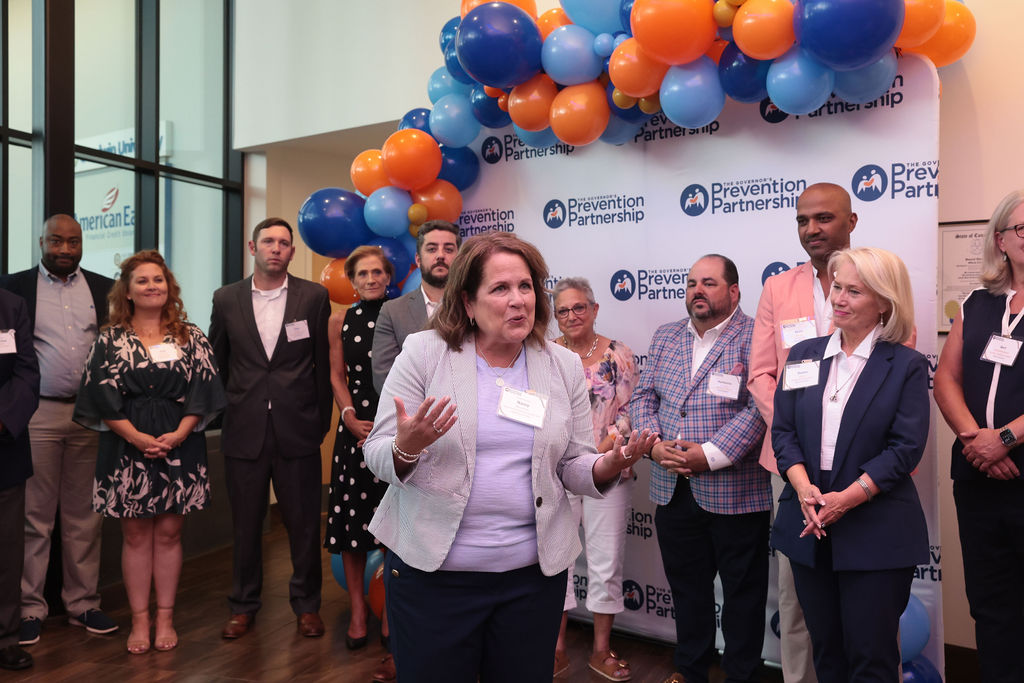 Department of Mental Health and Addiction Services Commissioner Nancy Navarretta helped cut the ribbon at The Partnership's new East Hartford office. Also in attendance were East Hartford Mayor Matt Walsh, board members, organization staff, and several partner organizations, including Goodwin University, who custom-built the office to the Partnership's needs, and Rebel Dog Coffee Company, who helped host the event. 
The new office's central location in East Hartford allows staff to be closer to many of the communities The Partnership serves, enhancing our ability to fulfill our mission. "To do our work, you have to be in the communities, meeting with families, youth, and partner organizations, and this office helps us do just that," remarked Roland Harmon, Co-President of The Governor's Prevention Partnership.  
A standout feature of the office is a vibrant mural painted by Julie Bergeron of the Rise Up Group, a Hartford-based arts nonprofit. This mural represents Connecticut's youth from elementary school through early adulthood, embodying the Partnership's commitment to supporting young people from all walks of life across the state.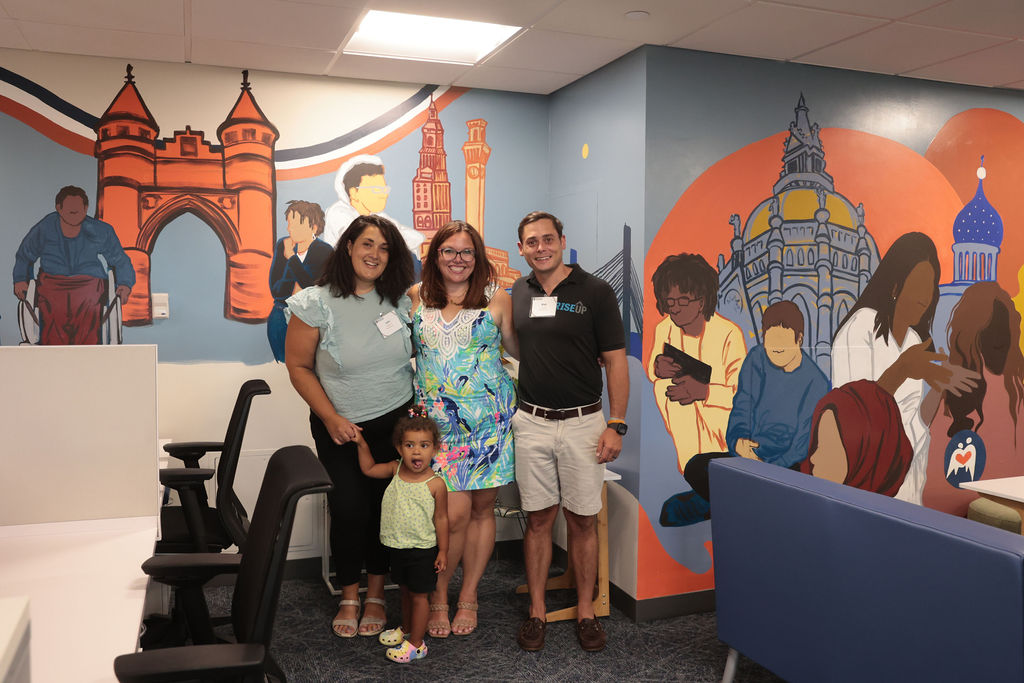 The new office is designed as a hybrid working space, offering flexibility for staff while aligning with the contemporary needs of the organization. 
The event featured the ribbon cutting, office tours, and networking, adding to the celebratory atmosphere. The collaboration with local businesses and artists illustrates the Partnership's dedication to community engagement and innovative solutions.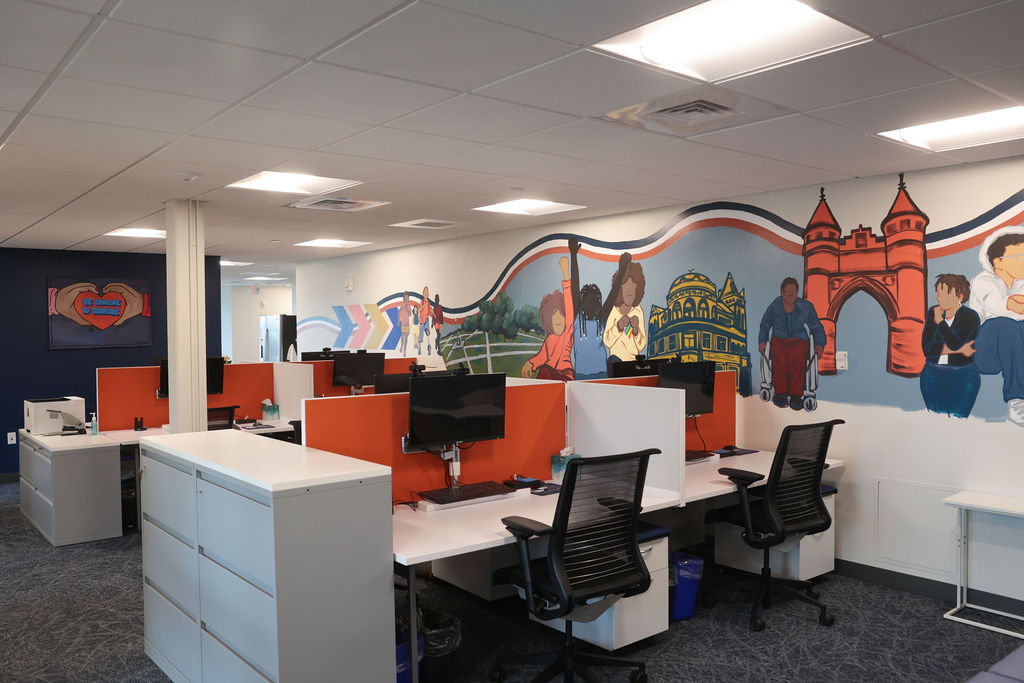 The Governor's Prevention Partnership continues to lead in its efforts to prevent underage drinking and substance use in Connecticut. The opening of the new East Hartford office strengthens its connection to the communities it serves and symbolizes its ongoing commitment to the state's youth. 
For more information about The Governor's Prevention Partnership or to schedule an interview, please get in touch with Andrew Kufta, Director of Marketing and Communications.