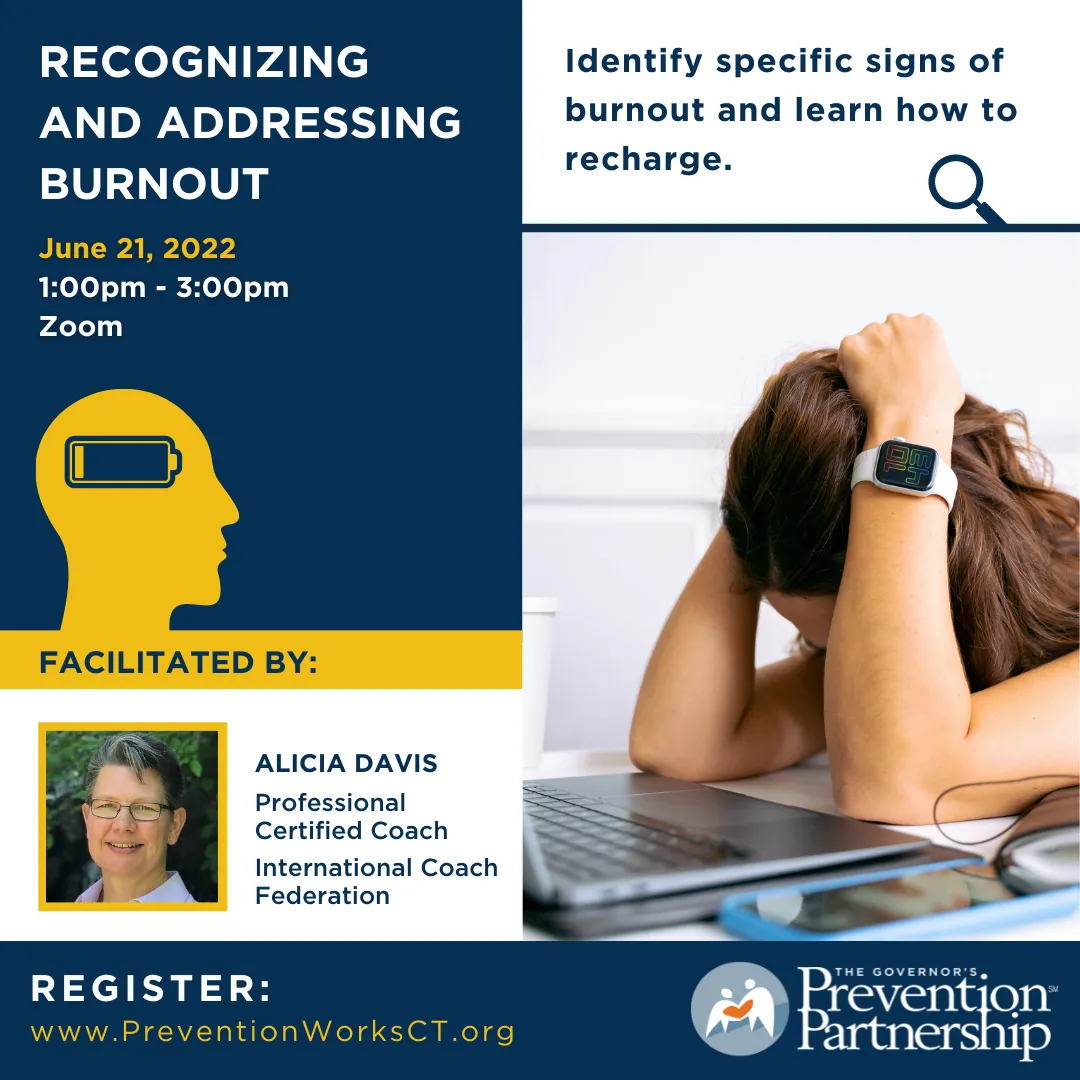 Burnout is a state of emotional, physical, and mental exhaustion caused by excessive and prolonged stress. It occurs when you feel overwhelmed, emotionally drained, and unable to meet constant demands … and can leave you feeling devoid of motivation and beyond caring. In this session, participants will have the opportunity to identify specific signs of burnout that may be affecting them. They will also explore the role that connection (to self, to others, and to something greater) can make in recharging energy reserves through small, specific, and intentional actions.
About the Facilitator
Alicia Davis, PCC, is a Professional Certified Coach, former CT Licensed Massage Therapist, and owner/partner in the coaching firm Transformative Leadership Strategies. She brings over 30 years of leadership development experience in the fields of holistic healthcare, social services, and behavioral health non-profits, insurance, engineering, and corporate settings. She creates dynamic coaching and teambuilding experiences for leaders at all levels of an organization that address challenges such as organizational culture, team alignment, change management, communication, and high stress. Alicia offers a unique Core Energy™ coaching approach to individuals, executives, teams and boards who are looking to achieve exceptional results.