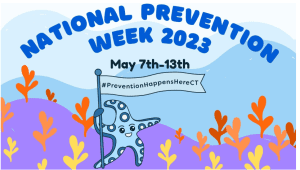 It's National Prevention Week – the perfect opportunity to get young people involved in prevention from an early age!
National Prevention Week (NPW) brings together communities and organizations to raise awareness about the importance of substance use prevention and positive mental health. Supported in Connecticut by the Department of Mental Health and Addiction Services, NPW is held every May, emphasizing the crucial role of engaging our youth in promoting a brighter, healthier future for all.
Learn More About National Prevention Week Here!
WATCH: The Partnership's own Deborah Lake talks NPW on FOX61!